---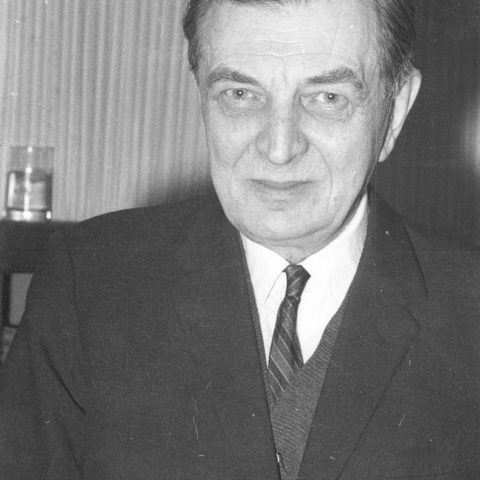 Artists
Alexander Tcherepnin
Pianist, Composer
---
Russian-born composer and pianist Alexander Nikolayevich Tcherepnin (1899–1977) was part of an extraordinarily musical family. His father, Nikolai (pupil of Nikolai Rimsky-Korsakov), and his sons, Serge and Ivan, along with two of his grandsons (sons of Ivan), Sergei and Stefan, were composers. Serge was involved in the earliest development of electronic music and instruments. Alexander's mother was a member of the artistic Benois family, a niece of Alexandre Benois.
Tcherepnin played the piano and composed prolifically from a very early age. He was stimulated by the atmosphere at home which, thanks to his family's Benois-Diaghilev connections, was a meeting place for renowned musicians and artists of the day. By the time he began formal theory and composition studies during his late teens, he had already composed hundreds of pieces, including over a dozen piano sonatas. He went on to study at the St. Petersburg Conservatory. After the 1917 Russian Revolution, however, the family fled the city and settled in Tbilisi, Georgia.
Due to the harsh political environment in Tbilsi after Georgia was sovietized, the Tcherepnins decided to leave Russia permanently in 1921. They settled in Paris, where Alexander completed his studies at the Conservatoire and became associated with a group of composers that included Bohuslav Martinu. From Paris, Tcherepnin launched an international career as a pianist and composer. In 1925, he won the Schott Prize for his Concerto da Camera, Op. 33. He began yearly visits to the United States in 1926 and later went to the Far East, making several extended visits to China and Japan between 1934 and 1937.
While in China, he met the young Chinese pianist Lee Hsien Ming (1915–1991), and the two later married in Europe. They had three sons together: Peter, Serge, and Ivan. The family lived in France during World War II. They came to the United States in 1948, settling in Chicago in 1950. Alexander acquired U.S. citizenship in 1958. He and his wife both taught at Chicago's DePaul University. In 1964, they moved to New York and Tcherepnin subsequently divided his time between the U.S. and Europe.
Not much has been written about Tcherepnin's Sonata in one movement, Op. posthumous. Presumably composed in Paris just before World War II, the piece employs some of the hybrid scalar patterns found in many of his subsequent works.
Photo: By Magnussen, Friedrich (1914-1987) – Stadtarchiv Kiel, CC BY-SA 3.0 de, available here.