Store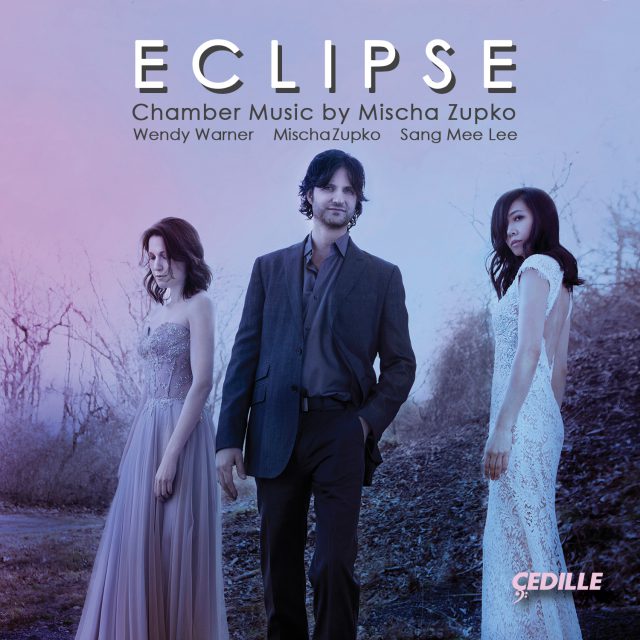 ---
Eclipse encompasses world-premiere recordings of inventive, virtuosic, and impassioned chamber works, written in a present-day musical language by the strikingly original American composer and pianist Mischa Zupko. Joining him are two close friends and accomplished colleagues, the sublime violinist Sang Mee Lee, who chairs the string department at the Music Institute of Chicago, and internationally renowned cellist Wendy Warner, a protégé of Mstislav Rostropovich. Zupko wrote some of the works expressly for these artists.
Imbued with Zupko's heartfelt humanism, Eclipse explores themes of separation, contrast, and convergence on cosmic as well as intimate levels. In the album's centerpiece and title track, Eclipse, violin and cello approach like two celestial bodies, their distinct musical lines merging and becoming one strangely luminous entity before continuing on their trajectories across the cosmos. From Twilight and Nebula also reflect on mysteries of the distant universe. The ecstatic Rising depicts Jesus's ascension to heaven as recounted in the Gospel of Luke. The violin creates an aural illusion of a spiraling ascent while the piano's reverie evokes the earthbound faithful waiting for his return. The contrasting Fallen is a study in spiritual despair, based on a García Lorca poem. Shades of Grey for violin and piano (no relation to the similarly titled erotic romance novel) is an "inventive and intricate exploration" of the dynamics of personal relationships (Chicago Reader). Love Obsession for cello, piano, and six pre-recorded electronic cello tracks exudes a more visceral, single-minded passion.
Composer-in-residence at the Music Institute of Chicago, Zupko has received plaudits from The New York Times and Los Angeles Times. He's been featured in the Chicago Reader and New Music USA's New Music Box, which called him "a humble, energetic, and constantly searching artist." Chicago's New City hails him as a composer "with something to say, and the adventurous listener will be rewarded."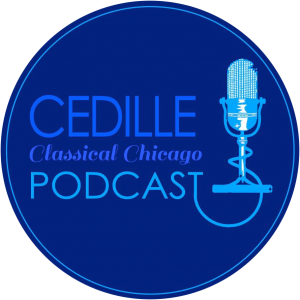 Listen to Steve Robinson's interview
with Mischa Zupko and Sang Mee Lee on Cedille's
Classical Chicago Podcast
Preview Excerpts
Enjoy our recommended preview track excerpts below
MISCHA ZUPKO (b.1971)
Artists
What the Critics Are Saying
---
---
Eclipse
Notes by Mischa Zupko
Eclipse is the embodiment of serenity, using as a focal point subtle, overlapping figures between the violin and cello. Even as heavenly bodies coalesce, the points of overlap between the two voices increase, until the luminous process resolves into simultaneous song.  But, the moment is all too fleeting as the mingled voices soon diverge and separately traverse the universe once again.  This musical form was inspired by the image of two heavenly bodies slowly engulfing one another in a shadowed sum greater than their parts. Eclipse puts voice to that long-anticipated union that shines with a strange and profound new light.
Eclipse was written for Sang Mee Lee and Wendy Warner.
Album Details
TT: (67:45)
Producer: James Ginsburg
Engineer: Bill Maylone
Editing: Jeanne Velonis
Editing Assistance: Mischa Zupko
Recorded: Nichols Concert Hall at the Music Institute of Chicago
Rising and Love Obsession: September 1, 2014; Fallen: January 6-7, 2014; Shades of Grey: February 22, 23, and March 31-April 1, 2015
Fay and Daniel Levin Performance Studio at WFMT Chicago
Eclipse, From Twilight, and Nebula: June 17-19, 2015
Photography: Lisa Mazzucco
Graphic Design: Nancy Bieschke
© 2016 Cedille Records/Cedille Chicago